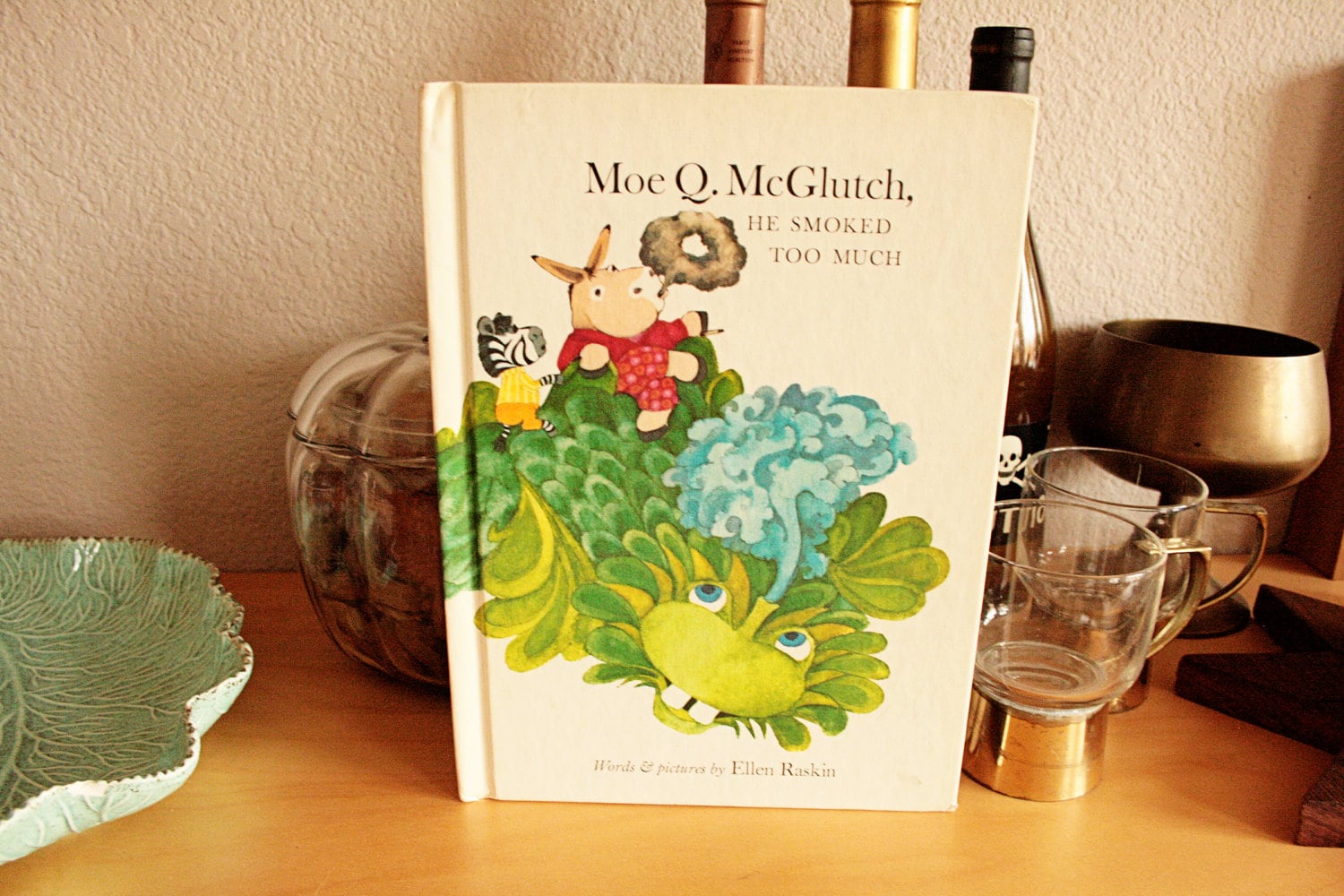 Moe Q. McGlutch, He Smoked Too Much
Raskin
1973
Credit, once again, goes to the fabulous Carrie Anne of the Little Big blog. You simply must check out her blog for all kinds of goodness!
Little Big: "Ellen Raskin, writer, illustrator, fashion designer, author of "The Westing Game", is a badass. She wrote a children's book about a smoking donkey, and she kills him without flinching in the end. Your kids will love it!"
Holly:  This book is alive and well in many a library. Why? Because you loved it when you were a child. Am I right? You hate weeding things you remember from your childhood and have pure intentions of sharing it with your own children. That's lovely! What you should do is buy the copy that is currently available in the Little Big Vintage Shop on Etsy (for yourself, not for your library!). And then what you should do is go back to your library and weed this ridiculous picture book from the shelves.
Yes, it was written by THE Ellen Raskin of "The Westing Game" fame. Yes, she was a Newbery Award winner.  In 1979. My little sister was born in 1979. She's now 35 years old, people! The book is 39! Let it go!  There are books that stand the test of time. Babar, Madeline, and Corduroy come to mind. Moe Q. McGlutch does not fall into this category.
While you're in the Little Big Vintage Shop, take a look at this great cat book too!
-Holly